What is a Dental Implant?

Covington, WA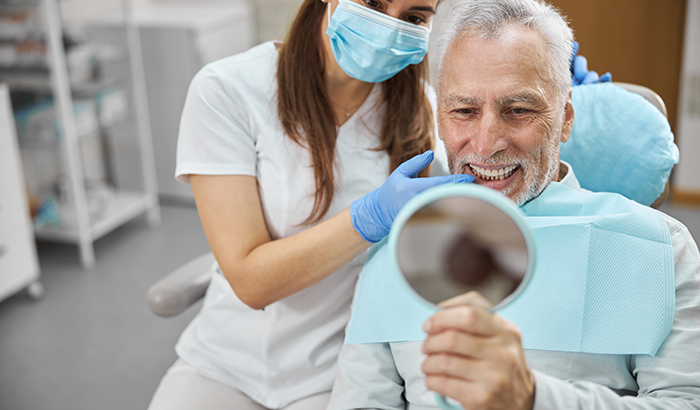 Dental implants are a popular and effective solution for replacing missing teeth. They are made of titanium or other materials compatible with the human body and surgically implanted into the jawbone. Once implanted, the dental implant fuses with the surrounding bone, creating a stable base for a dental crown or dental bridge. This provides a natural-looking, long-lasting replacement for missing teeth that can significantly improve the function and appearance of your smile. At Peak Endodontics you can get dental implants that give you a healthy smile.


How Dental Implants Work

Dental implants are designed to mimic the natural structure of teeth and their roots. The implant is a small, screw-shaped post inserted into the jawbone during a surgical procedure. Over time, the implant fuses with the jawbone through osseointegration, creating a strong and stable dental crown or bridge foundation. Once the implant is fully integrated, an abutment is attached to the top of the implant, which serves as a connector for the replacement tooth. You can get a single tooth implant, mini dental implant, or multiple tooth implant, all depending on your requirements.


The Benefits of Dental Implants

Dental implants offer numerous benefits over traditional tooth replacement options such as dentures or dental bridges. They look, feel, and function like natural teeth, providing a more natural and comfortable experience. They are also more durable and longer-lasting, potentially lasting a lifetime with proper care.

Dental implants also help to preserve bone density in the jawbone. When a tooth is lost, the bone that supports the tooth begins to resorb or break down. This can lead to a sunken-in appearance, making you look older than you are. Dental implants stimulate the bone in the jaw, preventing bone loss and preserving facial structure.


Considerations for Dental Implant Candidates

Dental implant candidates should have good oral health, including healthy gums and adequate bone density in the jawbone to support the implant. Patients with certain medical conditions or who take certain medications may not be good candidates for dental implants. Smokers may also have a lower success rate with dental implants due to the negative effects of smoking on oral health. Finally, candidates for dental implants should commit to good oral hygiene and be willing to follow their dentist's instructions for the care and maintenance of the implants. It might be a good idea to consider visiting Dr. Christopher Adams at Peak Endodontics to find out if dental implants are the right option for you.


Are There Any Risks Associated with Dental Implants?

While dental implants have a high success rate and are a safe and effective treatment option for most people, like any medical procedure, they have some risks. It's important to discuss these potential risks with your dentist and decide whether dental implants are the right option for you. By following your dentist's instructions for the care and maintenance of the implants, you can minimize your risk of complications and enjoy the many benefits of a natural-looking, long-lasting tooth replacement.


Schedule an Appointment

Schedule a consultation appointment or your first visit with Dr. Christopher Adams at Peak Endodontics to find out more about dental implants.