Tooth Extractions

Covington, WA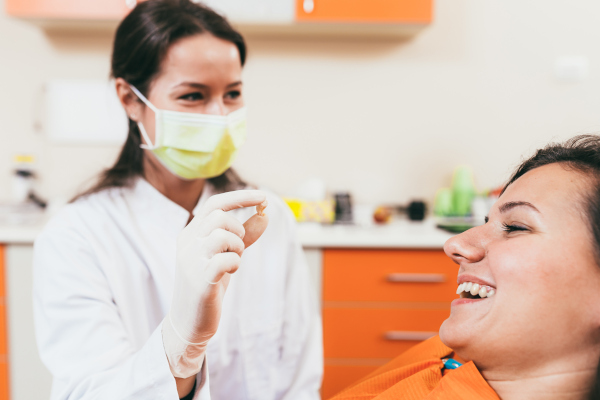 Tooth extractions may be necessary if your tooth cannot be saved. They are a common procedure performed at Peak Endodontics and an essential part of the restorative dentistry process if we want to return your mouth to a healthy, fully functioning state.


What Circumstances Require a Tooth Extraction?

While dentists will do everything they can to save a tooth, sometimes an extraction is the best option. Some of these circumstances include: Excessive tooth decay that cannot be fixed with dental fillings, inlays or onlays, or a root canal procedure could be cause for a tooth extraction. Some patients who are undergoing other medical procedures such as a transplant or chemotherapy may also need to have unhealthy teeth removed to keep their mouth healthy and prevent infections that may compromise their medical treatment. Healthy teeth may be removed in patients who have overcrowding and who are going to have orthodontic treatment.


Types of Tooth Extractions

Tooth extractions may be classed as a simple extraction or a surgical extraction. The majority can be carried out in a dental office under local anesthesia. However, a surgical extraction will need the expertise of an oral surgeon. If you need multiple extractions, for example, all of your wisdom teeth, they may be performed in a hospital.

Simple extractions do not require making any incisions in the gum. They are typically performed when the tooth has emerged through the gum and can be removed by gently rocking the tooth to make the tooth socket bigger. Once the tooth is loosened it can be removed with forceps.

A surgical extraction is required if removing the tooth is more complex. For example, if the tooth has emerged partially at an angle, or if it has roots that extend underneath adjacent teeth. Typically, an incision will be made into the gum so the tooth root can be accessed and the resulting wound after the tooth is removed is then sutured.


Aftercare for Extractions

After your extraction, it is likely you will have a piece of gauze covering the extraction site. You may need to bite down gently on this until the bleeding has stopped and a blood clot has formed. You can then gently remove the gauze.

It is important not to dislodge the blood clot once it has formed as it protects the wound from infection. You will have to be careful with your food and drink intake for a day or two, limiting your intake to lukewarm food that requires little or no chewing. You can begin to introduce normal foods back into your diet once your mouth has started to heal.

You should maintain your oral health as best you can with brushing and flossing as normal, being careful to avoid the extraction site. Rinsing the mouth with salt water can be helpful in maintaining a healthy pH balance.

Applying regular ice packs to the face over the extraction sites can help to reduce any swelling, but you must do this within the first 48 hours. Bruising may be apparent after a few days, but it will begin to dissipate after three or four days. For further information about tooth extractions at Peak Endodontics call our office at 425-358-9033 to schedule an appointment.