Sedation Options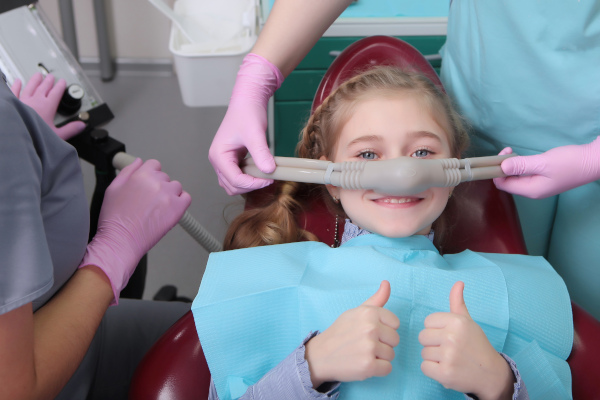 No-one needs to be afraid of going to the dentist and with the range of sedation options. At Peak Endodontics, you never have to worry about undergoing dental treatment again.
Modern dentistry has a range of anesthesia techniques that will make your dental treatment pain-free—from a simple numbing injection to conscious sedation anesthesia where you will remember very little of the procedure, even though you remain conscious throughout. For this reason, it is sometimes referred to as sleep dentistry, although only patients given a general anesthetic are unconscious.

As preventative dentistry is crucial in maintaining oral health with a combination of good hygiene habits at home combined with regular dental check-ups, it is essential that patients are comfortable with visiting the dentist regularly. Check-ups and minor procedures, such as fillings and professional teeth cleaning, all help to keep oral health ticking along by dealing with small problems as they arise, rather than them becoming larger problems requiring more extensive treatment.

The appropriate sedation techniques can help to relax patients, allaying their worries and ensuring they will be acquiescent, if not exactly overjoyed, in visiting the dentist as regularly as is required. We want to make sure our patients are as comfortable as possible.


Can Sedation Dentistry Be Used for Everyone?

Sedation dentistry is safe and can even be given to children if required. However, there are some side effects that can include nausea, vomiting, drowsiness, dizziness, and dry mouth.

It is particularly useful for patients who suffer from anxiety and who are afraid of going to the dentist, those with low pain thresholds, people with an oversensitive gag reflex, people who find it difficult to remain still in the dentist's chair as well as those who are having a long procedure, or a large amount of dental work.


What Are the Types of Sedation Dentistry?

The type of sedation dentistry you will be offered will depend on how anxious you are, as well as the nature of the procedure you are having. Sedation dentistry offers different levels including minimal, moderate, and deep sedation, as well as general anesthesia.

Minimal sedation is carried out with nitrous oxide (laughing gas). A mask is placed over the nose and it is delivered in combination with oxygen. You will be awake during minimal sedation but very relaxed. The effects of this sedation wear off quickly, and it is the only form of sedation where you will be allowed to drive yourself home afterward.

Moderate sedation is also known as conscious sedation. It usually takes the form of a tablet from the same group as the Valium drug family. It will make you feel very drowsy, although you will be fully awake throughout your procedure—even if you remember little about it.

To produce deeper sedation, a larger dose of the medication used for moderate sedation may be administered. However, it is more likely to be delivered in liquid form with an injection into a vein because the dose is easier to control, and the effect is quicker.

General anesthesia will make the patient unconscious and the patient will not wake up until the effects have worn off. Call us on 425-358-9033 to find out more about the sedation options we offer to our patients at Peak Endodontics.