Surgical Microscopes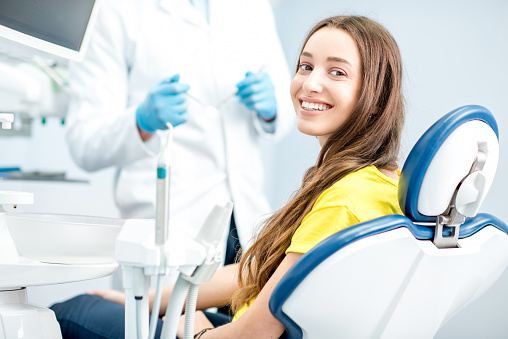 Endodontics is the dental field that treats the inside of the tooth called the tooth pulp. Since your teeth are small, you can imagine why endodontists need the help of advanced technology to treat tooth pulp issues correctly. Microscopes have changed medicine and dentistry in a way that no one has seen before. It provides more precision while being minimally invasive, giving more efficacy in the long term.

Surgical microscopes provide a level of preciseness that is difficult to achieve with only human hands and eyes. That is one of the reasons surgical microscopes have changed the endodontic world. If you need a treatment that requires a surgical microscope, here at Peak Endodontics we can help you with that.


What Are the Components of A Surgical Microscope?

Two principal elements make up the microscope and make it work: magnification and illumination. Magnification provides an enlarged image, and it helps the endodontist to see better. Depending on the person operating the microscope, the magnification can be changed. On the other hand, illumination is the bright light that helps specialists see without shadows.


Are There Any Benefits of Using a Surgical Microscope?

The main benefit is that the endodontist will have more preciseness while operating. Microscopes give an enhanced image that allows the specialist to make a better diagnosis and thus a better treatment. This technology also provides better lightning so the endodontist can see better.

All of those are advantages that make surgical microscopes an effective option for our endodontists. They can perform root canal treatment, dental implants, and endodontic retreatment. According to the American Association of Endodontists, patients who have surgical microscopy procedures ultimately have better outcomes than those who do not.

In practice, surgical microscopes allow the endodontist to preserve more tooth structure, find accessory canals, and improve ergonomics for specialists. In the long run, this improves both the diagnosis and the stages of treatment. Years ago, endodontists relied on inaccurate techniques to give the necessary treatment to their patients. As technology has advanced, surgical microscopes marked a new era in the endodontic field.


What Are the Clinical Applications of This Type Of Technology?

Surgical microscopes have applications in different types of treatment inside endodontics, especially those that require attention to detail. For example, surgical microscopes can be useful in dental extractions since it minimizes trauma in the extraction site. In periodontal therapy, endodontists can use surgical microscopes for procedures as varied as papilla reconstruction, crown lengthening, root coverage procedures, and smile designing. There is also a better cosmetic outcome that could be difficult to achieve only using the human eye.

The use of microscopes in the dental field is relatively new, but it has brought great benefits for both the specialist and the patient, which is why we believe that this technology is here to stay. If you or someone you know needs a surgical microscope procedure, do not hesitate to contact us. You can always call 425-358-9033 to reach our team here at Peak Endodontics to ask us about that matter or schedule an appointment today.